Defensive coordinator Sean McDermott was very pleased from what he saw from an individual standpoint in Thursday's preseason loss to the Colts. As an overall unit, however, McDermott acknowledged that the performance wasn't what he hoped for from an execution and fundamentals standpoint.
This Thursday, the Eagles' starters will most likely play for the final time in the preseason when the Jaguars come to town. The starters are usually held out of the preseason finale. The starters will see the most action of the entire preseason as they will probably play into the second half.
Against the Patriots in the preseason opener, the defense surrendered 14 points on a pair of Tom Brady touchdowns and 124 yards of offense. The first touchdown was scored in large part due to a 46-yard pass interference penalty. However, against the Colts, the Eagles allowed 265 yards of offense and 17 points. One of those touchdowns came on a 76-yard pass play from Peyton Manning to Reggie Wayne.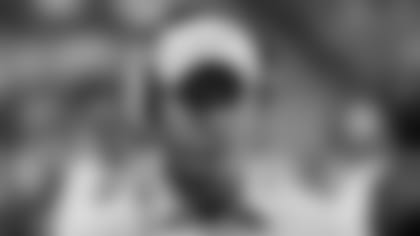 Defensive coordinator Sean McDermott
McDermott admits that he believes the defense has a "long way to go" before the start of the regular season on Sept. 13 at Carolina.
"I think most coaches out there would tell you the same thing," McDermott said. "We have a long way to go. Until we are where we need to be, and even when we are where we need to be, we have a long way to go."
Is there enough time to get any and all problems fixed before the opener?
"It better be, because in two weeks from now we'll be kicking off against Carolina. That's a formidable opponent down there," McDermott said. "There won't be any time for it not to be enough time."
On Thursday night, McDermott would be encouraged to see his defense make a statement early.
"You want to see the ones come out and start fast, number one. You want to see them come and establish an attitude and mentality of this defense and execute the defense from pre-snap until the whistle blows," McDermott said. "This is potentially one of, if not the last, opportunity for us to play together before we kick it off against Carolina."
McDermott understands that all eyes are on him to get this defense off to a fast start because of the fact that he's new and that he's taking over for the late Jim Johnson. In the locker room, however, McDermott's performance thus far has earned the respect and trust of his players.
"He's really not a new defensive coordinator because he's been here. He's coached the linebackers," cornerback Sheldon Brown said. "He's coached me. He's coached the secondary for years. He's been doing a tremendous job of taking over. Trust me, we're not panicking. Believe that."