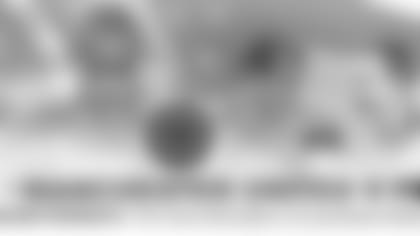 ](http://www.ticketmaster.com/event/0200449EEEB274B6?artistid=1418418&majorcatid=10004&minorcatid=11 )
---
Manchester United Confirms Stars Giggs, Scholes, Neville, Fletcher and Van der Sar for North American Tour
Check out details about Tour 2010, including all the latest news, video and exclusive features.
NEW YORK (July 8, 2010) – Manchester United confirmed today that several of its marquee stars will be included in their final travel roster for their upcoming four-market North American Tour. The list of confirmed international standouts includes legendary midfielder Ryan Giggs (Wales), English standouts Paul Scholes and Gary Neville, as well as Darren Fletcher (Scotland), Dimitar Berbatov (Bulgaria) and Edwin Van der Sar (Holland).
The Red Devils plan to release their full travel roster, as well as team itinerary, prior to their departure from Manchester on Monday.
The 2009 English Premier League champion Manchester United will face the MLS All-Stars in the 2010 AT&T MLS All-Star Game at Reliant Stadium, in Houston, Texas, on Wednesday, July 28 (live on ESPN2 and TeleFutura at 8:30 p.m. ET). The game marks the last stop of the tour, which also includes matches against Major League Soccer's Philadelphia Union (July 21 in Philadelphia) and Kansas City Wizards (July 25 in Kansas City), along with Scottish power Celtic FC (July 16 in Toronto). Tickets are available by by calling 1-800-745-3000 or visiting ticketmaster.com. More information on the tour is available by visiting www.manutd.com/tour2010.
Leading the tour is United Captain Neville, England's most capped right back with 85 appearances, and a fan favorite since joining the team in 2001. Giggs, a midfielder from Wales, is the Red Devil's most decorated player, having made more appearances (838) and won more honors that any other player in team history. Scholes has been a staple in the Manchester United midfield since joining the team in 1991. In additional to his 643 club appearances and 149 goals, he has been capped 66 times by the English National Team, having played in two FIFA World Cups.
Fletcher, who has captained the Scottish National Team on several occasions, was selected to the 2009–10 PFA Premier League Team of the Year. Forward Berbatov is the all-time leading scorer in the history of the Bulgarian National Team and a six-time Bulgarian Player of the Year. He has scored 21 goals since joining Manchester United in 2008. The legendary Van der Sar is the most capped player in the history of the Dutch National Team, and has won the UEFA Champion's League with two different teams.
Head coach Sir Alex Ferguson and Captain Gary Neville spoke about the tour in anticipation of their arrival to North America. A full transcript of the interviews can be found below.
Manchester United's North American tour is being presented by Major League Soccer and Creative Artists Agency (CAA). The tour will mark the first time United have played games in this region of the world since 2004.
Led by Ferguson, Manchester United is one of the most recognized clubs in the world, lifting a total of 18 English Premier League titles, four Carling cups, three European Cups and a record 11 FA Cups. In 1999, United were the first team to win the Treble (English Premier League, FA Cup and UEFA Champions League) in one season. Founded in 1878, the Red Devils have competed in the top division of English soccer since 1938, with the exception of the 1974-1975 season.
**ABOUT THE MANCHESTER UNITED PLAYERS
BEN AMOS – 20-year-old goalkeeper has worked his way through the Old Trafford ranks since the age of 11; made his first team debut in September 2008.
TOMASZ KUSZCZAK – The Poland international made a stunning penalty save in his United debut.
EDWIN VAN DER SAR – In 2007/2008, the Dutch international kept an incredible 24 clean sheets in all competitions; is his nation's most capped player.
WES BROWN - A veteran of 13 seasons with United, the rugged defender has 23 appearances for England's national team.
RAFAEL DA SILVA – 20-year-old Brazilian right back was a finalist for the Premier League's Young Player of the Year for the 2008-2009 season.
FABIO DA SILVA – Rafael's twin brother, ""Fabio"" plays on the left side of United's defense.
RITCHIE DE LAET – Belgian international is eyeing more playing time after being named the Manchester United Reserve Player of the Season in May 2010.
CORRY EVANS – Younger brother of defender Jonny Evans, Corry settled and excelled at centerback for United's Reserves, rising through the ranks to train regularly with the senior squad and has been named to a handful of first team squads.
JONNY EVANS – Older brother of defender Corry Evans, Northern Ireland center back has 19 international appearances for his country.
JOHN O'SHEA – Versatile Republic of Ireland international has played every position – including goalkeeper – during his 11 seasons with United.
CHRIS SMALLING – Former Fulham defender joined United earlier this year.
TOM CLEVERLEY – A bright future beckons for the 20-year old; was nominated for the prestigious Denzil Haroun Reserve Player of the Year award.
DARREN FLETCHER – One of United's most consistent performers, Fletcher was named captain of the Scottish National Team in August 2009.
DARRON GIBSON – A regular for the Republic of Ireland, Gibson scored five goals in 23 appearances in the 2009/2010 season.
RYAN GIGGS – Nicknamed ""The Welsh Wizard,"" Giggs has played for Manchester United his entire professional career, holding a host of records, including being British football's most decorated player. In the 2009-2010 season, his 11 assists tied him for fifth best in the EPL.
NANI – Powerful and speedy Portuguese international put together a string of hugely impressive displays and contributed vital goals to win over fans in the 2009/2010 season.
GABRIEL OBERTAN – French international has progressed through the ranks for his country receiving caps at Under 16, 17, 18 and 19 levels. Is currently involved in the French under 21 squad.
PAUL SCHOLES – The 35-year-old midfielder has spent his entire professional career with the 'Red Devils,' and has represented the England national team in the 1998 and 2002 World Cups.
DIMITAR BERBATOV – The all-time leading goal scorer for Bulgaria's national team (48 goals in 78 appearances), Berbatrov is known for scoring spectacular goals.
MAME BIRAM DIOUF – Senegalese international joined United in 2009 after three seasons in Norway.
JAVIER HERNANDEZ – Mexican standout scored two goals at the World Cup in South Africa … could become "a major influence" with United, according to the club's assistant manager Mike Phelan
FEDERICO MACHEDA – 18-year-old Italian forward has 3 goals in 9 League appearances for United … known as ""Kiko"".
DANNY WELBECK – Rising young winger/striker has often been compared to Nigerian star Nwankwo Kanu.