For Chip Kelly and the rest of the Philadelphia Eagles, Sunday's game In Denver was one to forget. After trailing just 21-13 at halftime, the Broncos blew the game wide open in the second half, defeating the Eagles 52-20. After the game, Kelly met with media, discussing his teams' self-inflicted wounds as well as the Eagles defensive effort.
"We just have to stick together as a group right now," Kelly said. "We're 1-3, four games into a 16-gameseason, and as a group we just need to stick together. I think they're down, obviously, when you lose like this, but I have confidence in them that they'll stick together as a group."
Though the Eagles didn't turn the ball over against the Broncos, penalties and drops remained an issue. The Eagles committed eight penalties for 65 yards, with many of the yellow flags coming in inopportune situations. With the Eagles trailing 21-13 late in the first half, a holding penalty was called on Evan Mathis, nullifying a would-be 19-yard gain that would have set the Eagles up at Denver's 22-yard line. The drive eventually stalled, and the Eagles came away empty-handed.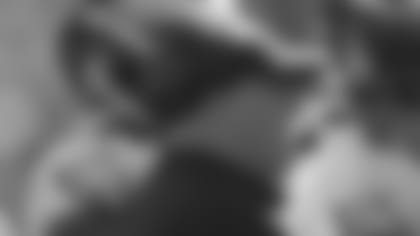 "They're coming at critical times and those are the things that really hurt you," Kelly explained. "I thought offensively we were pretty clean. We didn't have any false starts, those are the administrative penalties that we talk about, but that one when we were driving and we had a huge gain, not only do you have the penalty to set you back, but it nullifies a big yardage gain and those are drive killers. We've talked about it but we've got to continue to emphasize it.
"We coach them in practice so if we see people holding or not doing what they're supposed to be doing, we correct them. That's where we're at right now and that's not what good teams do. Good teams don't stop themselves, and right now we're stopping ourselves at times. When you're playing against a Peyton Manning team, you can't stop yourself. We had a couple critical drops and a couple penalties that really handcuffed us offensively… We had too many drops and too many penalties that killed drives. I felt like we could move the ball on them but then we would get the ball down in there and we would end up with field goals, and that's not going to win. You can't trade threes for sevens with Peyton."
According to Kelly, the game's turning point came early in the third quarter. After the Broncos scored on their opening possession of the half to make the score 28-13, the Eagles had a chance to answer back, but instead were forced to punt after picking up just one first down.
"Offensively we didn't do a good enough job," Kelly said. "They went down and scored, and if we can sustain and score, then you're kind of trading some things with them and hoping you can get a stop once you're there and keep yourself in the game, and we didn't. I felt like that drive when we went on the field and didn't convert, that was the biggest thing for us, so we had to get our defense back out there, and when you're playing against such a good group with Peyton and the other weapons that he's got around him, obviously that's not it. I thought that first drive of that (second) half was key for us offensively to keep ourselves in this thing, and we didn't do it."
Defensively, the Eagles held the Broncos offense to just 14 points in the first half, but Manning and company proved that they couldn't be held down for long, as the veteran signal-caller threw three touchdowns in the third quarter alone. On the afternoon, Manning finished 28-34 for 327 yards and four touchdowns, continuing his record-breaking start to 2013.
"The plan was to give them a couple of different looks, but I think you also have to try to make them drive the field," said Kelly. "You don't want to give them one over the top … The plan was to generate some rush. The difficult thing with Peyton is that he gets the ball out so quickly, and he knows where it's coming from. It's a hard deal, but you've got to wrap up, you've got to tackle and you've got to stop them, and we didn't do that enough times today. "
The task for the Eagles is to now put the game behind them and get ready for their first divisional battle as they travel up I-95 next Sunday to play the 0-4 New York Giants. Kelly admitted that his team was down after Sunday's loss, but he is confident that they will bounce back and be ready for Sunday's matchup.
"Every week is a season," Kelly said. "We knew this challenge was going to be very difficult coming in just because of how the Broncos played in their first three games, but we've got to go play it. We've got to go home and watch film on the plane and go in and put a game plan tomorrow as a coaching staff and then get out on the field on Tuesday and get ready to go play the Giants at MetLife Stadium … We put everything that we had into the Broncos game, and then whether you win, you lose or whatever you do, you come out the next day and go to work and you get ready to go play the Giants. That's the process and I believe our guys will do that."