At long last, the 2013 NFL regular season is set to open this Thursday when the Super Bowl champion Baltimore Ravens travel to Denver to play the Broncos in a rematch of their historic 2012 AFC Divisional Playoff game. Four nights later, Monday Night Football will begin its 44th season, and eighth with ESPN, with a doubleheader headlined by the Washington Redskins hosting the Philadelphia Eagles at FedEx Field in Landover, Md.
Between the return of Redskins quarterback Robert Griffin III from a torn ACL and PCL and the NFL debut of Eagles head coach Chip Kelly, this Monday Night Football opener is the most anticipated in years and aligns perfectly with the league's unprecedented stranglehold on American professional sports.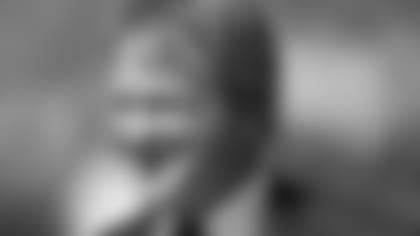 The Redskins and Eagles represent two of the league's most popular franchises and intriguing teams for the 2013 season. Over the years, NFL offenses have started to heavily incorporate successful staples from the college game, such as the spread and pistol formations and up-tempo pace, and both the Redskins and Eagles are on the cutting edge of such innovation. Redskins head coach Mike Shanahan, along with offensive coordinator Kyle Shanahan, transformed their offense to cater to Griffin III's skill set in 2012, and in the process created one of the league's most dynamic, dangerous outfits. Kelly is in search of a similar outcome and has anointed Michael Vick his starting quarterback, as he attempts to establish in the NFL the devastating high-octane attack he implemented at the University of Oregon.
"I don't think college football is penetrating the NFL, I think college football is in the NFL, and I think it's here to stay," analyst Jon Gruden said. "I see a lot of high school football. The game of high school football is different. Players are playing it differently, wide open, no huddle, spread systems and that's what's in college football. That's how we're training coaches and players. It's a big part of the National Football League.
"When you watch RG III and the Washington Redskins, you're going to see some similarities to what (he) did at Baylor, and when you watch Michael Vick play with Chip Kelly, you're going to see a lot of things we saw at Oregon in the last four or five years. But I think it's here to stay. I'm not saying it really excites me as maybe it does some other people because I like the conventional way of moving the football, throwing it in a traditional style of offense, but some of these quarterbacks can really make it happen, and it'll be fun to watch."
Gruden, much like Kelly himself, cautions against thinking the Eagles' new head coach is reinventing the way the game is played. He does, however, believe in Kelly as a football mind and thinks he will put his stamp on the NFL.
"Chip Kelly is a great coach, and he's a no-huddle guru, spread-system master," Gruden said. "But this isn't the first time that an offense has gone with a no-huddle offense. He's going to mix his tempos and certainly put his spin on things for the entire length of football games."
The beginning of the NFL season is just two nights away, with the start of a brand new era of Philadelphia Eagles football close behind. There is no better way to kick things off than on Monday Night Football.