The 2020 election is underway, and the Philadelphia Eagles are committed to helping you and every other eligible citizen cast a vote. The Eagles teamed up with several nonprofit organizations to make sure you're registered and ready. Players, coaches, and team staff participated in voter education and registration sessions. The Eagles' offices will be closed on Election Day to allow team employees to volunteer as poll workers.
Think of now as the two-minute warning when it comes to the election. It only takes about two minutes to register, which will put you one significant step closer to letting your voice be heard.
Here's your voting playbook! Eight easy steps that will enable you to act on or before November 3.
First Down: I don't know if I'm registered to vote
Second Down: I know I'm not registered to vote. Where do I start?
Third Down: Do I have the right form of ID to register to vote?
Fourth Down: How can I help on Election Day?
• America is facing a record shortage of poll workers this year due to the coronavirus. Power the Polls has a quick form to help you get off the sidelines and into the game!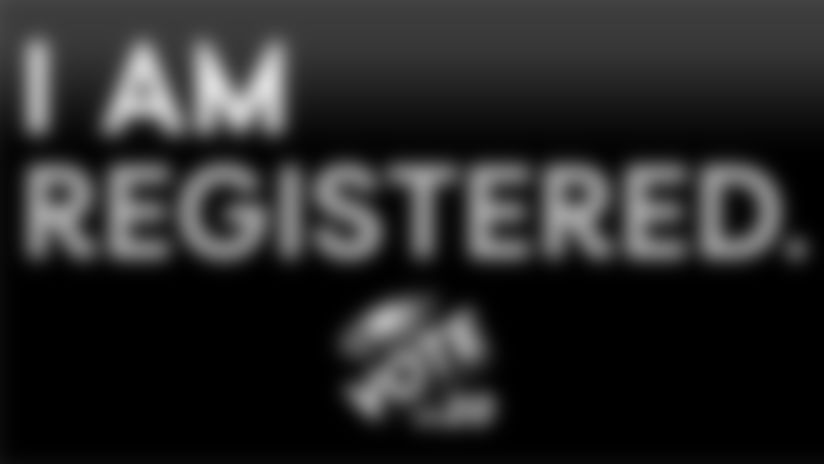 You're now registered to vote! Excellent. You're halfway there. Now, it's gameday. It's time to get out and make that vote count!
First Down: Where do I go to vote?
Second Down: What's the deal with mail-in voting?
• Due to the pandemic, there will be a massive increase in mail-in voting. Learn how to apply for a mail-in ballot – you need to hurry! – and when you need to return them.
Third Down: Do I need to bring a form of ID when I vote?
Fourth Down: What's all of this about 'naked ballots'?
• We're not talking about naked bootlegs. If you choose to vote with a mail-in ballot, there are very specific rules with how the ballot must be filled out and returned or it could be disqualified. Watch the video below or check out The Voter Project for clear step-by-step directions!