By adding James Casey in free agency and Zach Ertz in the draft, the Eagles have complemented the skill set provided by Brent Celek with some athletic, stretch-the-field types who present a whole new personality for the Eagles in the passing game, in the run game and in the way the offense is structured from one play to the next.
It certainly isn't yet clear from this perspective how the coaching staff intends to use the talented group of tight ends, which includes Clay Harbor (25 catches, 186 yards and 2 touchdowns in 2012), Derek Carrier and Will Shaw. How many will head coach Chip Kelly keep on the 53-man roster? How will he employ those he keeps? What does the new wave of tight ends and the manner in which they are moved around the offense mean as training camp approaches?
This much is clear: The Eagles want to emphasize the talent they have at tight end as much as they possibly can. And they have a ton of talent there, starting with Celek, who has responded to the opportunities he's gotten in his career with consistency, with toughness and with the kind of emotion that inspires those around him.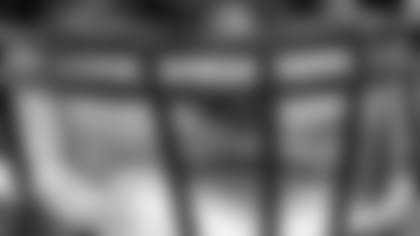 Celek was an undersized tight end entering the league, so he got stronger, worked on his in-line blocking and became one of the best all-around players at his position.
The Eagles want more Celeks. So they went out on the first day of free agency and signed Casey from the Houston Texans, where he was an infrequent but productive when asked to step up kind of player. The Eagles envision Casey as an all-purpose threat in the offense, someone who can line up all over the formation and use his athletic ability to get open against slower linebackers and smaller defensive backs.
In the second round of April's draft, the Eagles picked up Ertz, who enjoyed a tremendous career at Stanford. Ertz has to prove himself all over again in the NFL, of course, and if he is like he was in college, Ertz will provide more options down the field and in the red zone for the passing game.
The very real possibility exists that the Eagles will use three tight ends at one time, and so the very anticipation of that is exciting. How? Where do they line up? What is the intention of taking out smaller bodies (wide receivers) and putting in another tight end or two? Is it a personnel package used to run the football, or do the Eagles think the tight ends are more valuable catching the football?
It's likely all of the above, and then some, based on matchups.
"If you want to go big and put linebackers on the field, we believe we have pass mismatches for you. If you want to go small and put DB's on the field, I think we have a mismatch in the run game," said Kelly after the Eagles drafted Ertz.
It's not going to be that simple, or is it? Just how commanding will the tight ends be in the scheme?
It was hard to get a feel for that with Casey sidelined in the spring after he had a procedure on his knee and with Ertz unable to practice. Kelly wasn't asked about his plans for the tight ends throughout the Organized Team Activities as reporters were more concerned with the picture at quarterback and the defensive front and the practice nuances that everyone recognized.
What about the tight ends? Hasn't that position been changed nearly as radically as any on this roster?
Let's begin with Celek, who has felt the pinch of an injury-plagued offensive line and changing quarterback portrait as much as any skill-position player. His numbers have not been as robust as they were when he caught 76 passes for 971 yards and 8 touchdowns in 2009, but Celek still has the most YAC (Yards After Catch) numbers among NFL tight ends since '09. He's tough, he's reliable and he's a leader.
And while we don't know how Celek's numbers will be affected in 2013 by the arrivals of Casey and Ertz, it's possible that Celek will be more effective in his role. The Eagles have more options between the hash marks and they have greater flexibility. If Kelly opts to use more two- and even three-tight end sets, won't the tight ends create at least one favorable matchup to exploit?
Prior to his surgical procedure, Casey appeared very smooth and athletic in the offense. The book on him is that he gives the offense formation flexibility out of the backfield, as an H-back, flexed out as a receiver and in a traditional role at tight end. All he needs, those who watched him in Houston said, is a chance to be a featured attraction in an offense. Casey has a chance to be that guy here.
Ertz was lauded by Kelly during draft weekend for his draft-running abilities and his intelligence and, obviously, his production in college. Taking Ertz, on top of signing Casey, pushed the Eagles into the new age of having two, three and even four highly athletic tight ends on the roster. Kelly explained the idea of using so many on the field at once, saying that if the defense counters with linebackers in coverage, the Eagles will spread the field and someone will get open. If the defense uses more defensive backs to cover the tight ends, the Eagles will "smash 'em," in Kelly's words.
"Pick your poison," he said.
Is it really that simple? Isn't football much more complex than that?
In any event, the Eagles think they've got a strong talent pool at tight end -- a gaggle of athletic pass catchers who are also able to block and aid the running game. The NFL features its tight ends who are really, at the highest level, wide receivers in tight end bodies.
"I think it's a combination of both, but it is moving in that direction. You're getting a lot of players that really understand—I think a lot of it has to do with basketball. Those guys are maybe mid-major Division I power forwards that really aren't the top echelon of college basketball in a power forward spot, so more are gravitating towards football," said Kelly. "I think (San Diego TE) Antonio Gates is a prime example of that as a great college basketball player and wasn't going to make it in the NBA, but has become a tremendous tight end in the NFL. You're starting to see those guys in that 6-4 to 6-7 range.
"Where do they fit? I think there's a lot more guys playing football now. You can't manufacture them, but if you can find them, it does create a lot of problems, because they do have the athleticism to run with defensive backs, but they're bigger than them. Sometimes in more instances, they're more athletic than linebackers and that's the whole question that goes on with a linebacker. Is he a first- or second-round linebacker and can he stay in on third down and match up?
"That's where everyone is trying to find someone to defend him and in our situation from an offensive standpoint, you're trying to find people who create mismatches and I think we think Zach is one of those."
And so is Celek and so is Casey and Harbor is a developing talent and Carrier and Shaw are here to compete and try to prove that they, too, can fit the bill.
Are the Eagles going to be a tight end-centric offense? On paper it says they can be if they so choose, lending to the intrigue of what personality this offense is going to present.