Linebacker Chris Gocong is known for his ability to stop the run. He's been an instrumental part of the Eagles' seventh-ranked run defense this season.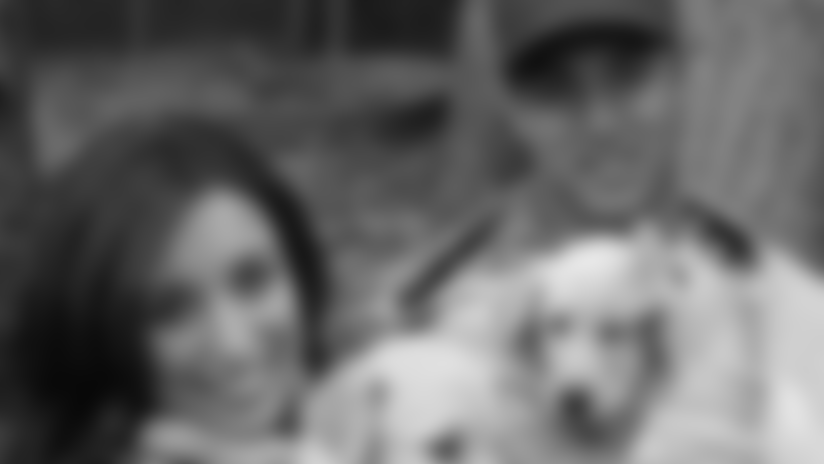 Gocong and his wife, Mandy, volunteer at the Animal Orphanage of Voorhees
Off the field, Gocong is passionate about stopping something else - animal cruelty.
On Tuesday night, Gocong will host a fashion show for dogs at the Saks Fifth Avenue in Bala Cynwyd, Pa. from 5-8:30 PM. The charity fundraiser will benefit the Animal Orphanage of Voorhees (N.J.). Other players scheduled to appear include David Akers, Brent Celek, Quintin Mikell, Reggie Brown, Jon Dorenbos, Kevin Kolb and Joselio Hanson among others.
You can have your dog be a part of the fashion show, but space is limited. Please contact Maria Clarke of the Animal Orphanage of Voorhees for more information at 856-627-6455. If you would like to simply attend, a suggested donation of $25 can be paid at the door. Your donation will automatically enter you into a raffle for a pair of Eagles tickets.
-- Posted by Chris McPherson, 9:40 a.m., December 12