As the 2018 season came to a close in February, football organizations and their families brace for the unknown world of free agency. The Jackson family experienced that firsthand in March, until the former second-round draft pick returned to the city that propelled his professional football career. Gayle Jackson, DeSean's mother, was one of the many people who has long been awaiting his homecoming to Philadelphia.
"We're elated," Gayle Jackson said. "We're very overjoyed. We're thankful. We are just a ball of emotions. It is just bringing a certain sense of calm to the unsteady world of football."
Gayle resides in California and even from the other side of the country she is her son's biggest fan on and off the field. After the chaos that came with DeSean's abrupt departure from the Eagles following the 2013 season, his mother stresses the importance of family in the City of Brotherly Love. While most of the faces in the locker room are new, the standard that the Eagles created remains the same.
"It really was like leaving a family," Gayle said. "It really left a huge hole in our hearts. We're happy that it turned around in his favor. We couldn't be happier or more excited. It's true, there aren't many families left that were there the first time around but we did build a connection with the City of Philadelphia while we were there."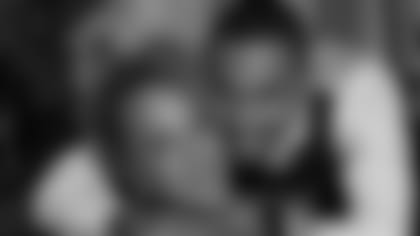 Aside from the football element, the whole family is excited about serving the community of Philadelphia again. Gayle is the president of the DeSean Jackson Foundation, which was created in memory of DeSean's father who passed away from pancreatic cancer in 2009. Gayle and DeSean's goal for this organization is to advance the common good by caring, cultivating, collaborating, and advocating – one team, one purpose. The platform of football has allowed the family to pursue their passion of helping others and they want to aid as many people as possible.
"Hopefully, we can pick up where we left off," Gayle said. "Our presence was felt before we left. We did a lot when we were here. We had camps and fairs. DeSean has always been active in community involvement. It's something he holds near and dear to his heart. He is just a giver. He believes he has been blessed because he is a giver. We are excited about the work we can continue in Philadelphia."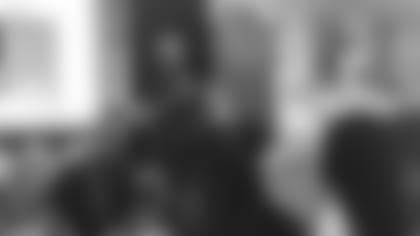 Gayle will be able to see her son play at Lincoln Financial Field in midnight green for the first time in almost six years. She knows how much his legacy means to Eagles fans everywhere, but she is beaming with pride as a mother.
"I don't even know what to expect," Gayle said. "From what I've seen so far, most people are very excited for him to be back. Just to feel that love and see that love for someone I care so much about, its indescribable. As a mom, just to know so many people care about your baby like that, there is no greater joy."