Following the DeSean Jackson trade, the Eagles have a total of seven selections, including No. 25 overall and three of the first 57 picks, in the 2019 NFL Draft.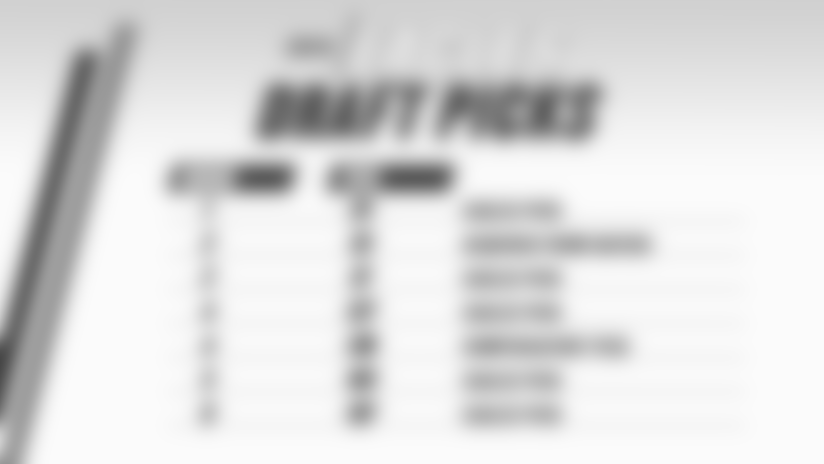 The Eagles' top draft pick is No. 25 overall as a result of their record in 2018 and advancing to the Divisional Round of the playoffs.
The first of two second-round picks (No. 53 overall) is courtesy of a 2018 draft-day trade with the Ravens. Baltimore moved back into the first round last year to select quarterback Lamar Jackson. The Eagles' second-round pick is No. 57 overall.
Philadelphia's third-round pick was sent to Detroit in the Golden Tate deal. The Eagles' fourth-round selection is No. 127 overall followed by the first compensatory pick later in the round (No. 138 overall).
The Eagles have their picks in the fifth (No. 163 overall) and sixth (No. 197 overall) rounds. A second compensatory pick (sixth round, No. 208 overall) was sent to Tampa Bay as part of the Jackson trade. Philadelphia's seventh-round selection was part of the deal with New England to move up and draft Jordan Mailata last year.