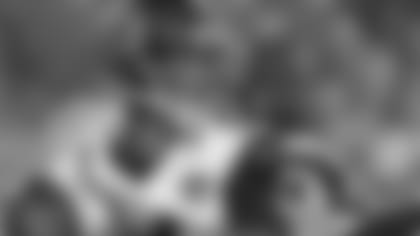 The Eagles filled out their 53-man roster on Sunday by claiming quarterback Stephen Morris from the Jacksonville Jaguars.
Morris originally signed with the Jaguars as an undrafted free agent following the 2014 NFL Draft. He spent all of his rookie season on the Jaguars' practice squad.
A four-year letterman at the University of Miami, Morris threw for 7,896 passing yards in his collegiate career and became just the second quarterback in school history to have multiple 3,000-yard passing seasons.
Morris joins the Eagles' active roster as the team's third quarterback behind Sam Bradford and Mark Sanchez. With the Eagles, Morris reunites with offensive line coach Jeff Stoutland, who served as the Hurricanes' interim head coach in 2010.
The Eagles claimed QB Stephen Morris off waivers Sunday from the Jaguars to get to the 53-player limit. See the entire roster here ...