Punter Donnie Jones turned 34 this past July, just a few weeks before he began his 11th season in the NFL. Over the course of his long, winding career, Jones has played for five franchises, been involved in 22 transactions and owns the seventh-best season in NFL history in terms of gross punting average. This year, Jones ranks second in the league in punts inside the 20-yard line with 24, just one off the league lead. It's been quite the journey, to be certain, and he remembers a thing or two from the past 11 years ...
April 25, 2004 - Selected by Seattle in the seventh round of the NFL Draft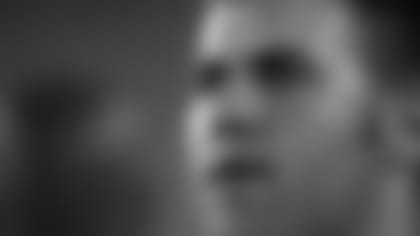 "Obviously, to be drafted as a punter was special because there are not a lot of punters drafted each year. I remember Seattle, my first year, I don't have a lot of very good memories obviously. I was involved in a lot of transactions, I was released and re-signed a bunch and I didn't play very well when I was active. Ultimately I ended up getting released, I think I played six games and then was released, (signed) back on to the practice squad and then spent the rest of the year there. They brought Ken Walter in to replace me."
October 26, 2004 - Released By Seattle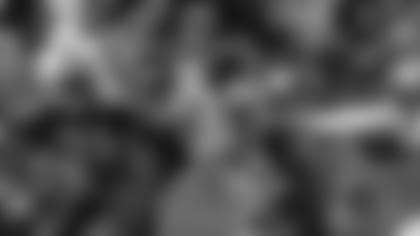 "I was a long way from home, I was a young guy trying to make it as a punter and competing against a guy who had been around - I think he was in his 12th or 13th season. It was tough, man. My wife (Aubrie) now, we were engaged at the time, she was up there with me and she was a huge support for me because it was some rough times. But persevered through it and I'm still around today. It's been a crazy journey."
November 25, 2004 - Signed By Seattle To The Practice Squad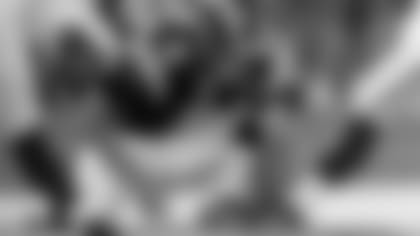 "I couldn't hold - I really didn't know how to hold and Ken Walter was a phenomenal holder. He held for (Adam) Vinatieri, I believe for two of his game-winning Super Bowl kicks. So for the rest of the year Ken taught me how to hold. So a negative for me was, obviously I wasn't the punter, I didn't play, I got cut because I didn't perform. But I learned how to hold, which has honestly helped me because, starting the next year, in '05, I started holding for Olindo Mare and then I've held basically for every year of my career. So basically a negative event for me was something that actually a positive because he came in and was able to teach me how to hold."
July 25, 2005 - Claimed By Miami Off Waivers From Seattle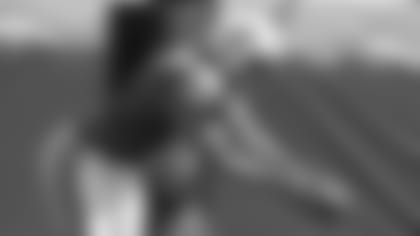 "I had played for Nick Saban in college (at LSU), so I'm kind of sitting ... when I got released, it was two days before training camp started in 2005, and I remember my agent at the time telling me that there's a good chance that (I) could be done. Teams had their rosters set, camp was about to start, so I figured what would it hurt if I called Saban. So I put in a call to him, and he had already heard that I'd been released, and he told me they were going to put a claim in for me on waivers. I think the Dolphins and the Saints both put in a claim for me, and since Miami had a worse record, I went to them. It was a day or two later, I was on a red-eye going to Miami."
September 10, 2005 - Promoted By Miami To The 53-Man Active Roster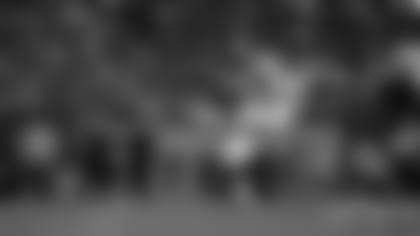 "Matt Turk was in Miami, so same situation going up against a 10-, 11-year guy. Going into Week 1, he tears his groin. We had competed during camp. I had been cut, signed to the practice squad, and I was basically stuck on the practice squad. Well, he tears his groin going into Week 1, and boom, I'm basically there. I played all 16 (games), we had a good year, led the league in net (punting). And then in '06 I didn't play very well. I was a restricted free agent - that was the year, obviously, that Saban left. Cam Cameron came in, they didn't like what I had done, basically told me, 'Hey, we don't think you're good enough.' So that's when I went to St. Louis. And that's what shows you how crazy this league is. I was coming off a year where I didn't play very well, and I signed a five-year deal in St. Louis."
April 25, 2007 - Signed By St. Louis
"When I look back on it I had four good years (with the Rams), and then my last year I had an up-and-down year going into free agency. Obviously everybody got fired, I didn't get re-signed, and that's why I ended up in Houston. That was a hard thing for me because I had played so well for four years, and I had been told numerous times that I would get re-signed, rewarded, etc., and they never did anything. So obviously that was frustrating. And then you go home and sit at home for a few weeks. You finally get one after a few weeks, and they say come in and compete for a job."
March 25, 2013 - Signed By The Eagles To A One-Year Contract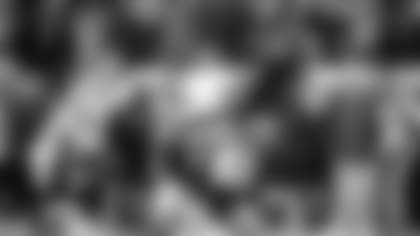 "I had the opportunity in 2012 to sign here as well, because they had called me to come in and compete with the guy they had here, I think it was Chas Henry. But Houston was, I thought at the time, a better option for me. If you could do it all again you'd probably reconsider, and obviously getting up here and signing up here in 2013, and being a part of this thing for the last year and a half, this is a special place from the top down. From Mr. (Jeffrey) Lurie, to Chip (Kelly), to my coach (Dave Fipp), to everything that's done around here, it's awesome. You really see it when you play other places. You see how other teams and how other programs do things, and then you come here. A lot of the young guys that have only been here, they haven't been anywhere else, they're so spoiled because you won't realize how good you have it here at this place until you go somewhere else."
March 11, 2014 - Signed By The Eagles To A Three-Year Contract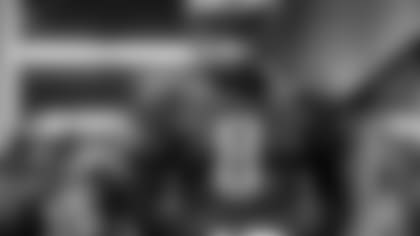 "You almost kind of get to a point where you get dejected because it's like, what do you have to do to get rewarded? So basically, hey, I started over, I worked hard, I played well last year, and did enough get rewarded with a deal. I'm really excited and happy because this place is awesome, man. This is a great city, the organization's awesome, and I look forward to many years here. I've got no plans on leaving the game any time soon. I feel good. I just turned 34, but I feel great. You just keep working every week to get better and you can't ever be too good."