Mike McCormack, head coach of the Eagles from 1973 through 1975 and a Hall of Fame lineman with the Cleveland Browns before that, died on Friday. He was 83.
McCormack came to Philadelphia with an impeccable resume. He played for Paul Brown in Cleveland and coached under Vince Lombardi and George Allen in Washington. He was around winners his whole career and Eagles owner Leonard Tose expected him to bring that same championship know-how to Philadelphia.
"I spent six weeks investigating coaching possibilities, but Mike was No. 1 from the start," Tose said. "I wanted a man with class. I wanted a man associated with winning football. I wanted a knowledgeable man who could get along with players. Mike is all of those things and more."
McCormack was 42 when he took over the Eagles. It was a new role for the 6-foot-4, 250-pound McCormack who previously served as an assistant coach under Lombardi and Allen with the Redskins. But Brown, who coached him for nine seasons in Cleveland, had no doubt McCormack would be a successful head coach. It was Brown's recommendation more than any other that sold Tose on McCormack.
"Paul said Mike was his (team) captain in Cleveland and he was the best captain the Browns ever had," Tose said. "He said Mike was all you could ever want in a football player, a team leader and a man. When Paul Brown says that, I believe it."
Brown called McCormack "the finest offensive tackle I've ever coached." He said McCormack kept such impeccable notes in the team meetings that he made copies and distributed them to the rest of the players. "This is how it is done," Brown said.
In the first year under McCormack, the Eagles more than doubled their win total (five) and point total (310) from the previous season. The highlight of the year was a 30-16 win over Dallas at Veterans Stadium, the Eagles first victory over the Cowboys in 11 tries dating back to 1967. When the game ended, the jubilant fans poured from the stands to mob McCormack and the players.
The Eagles had high hopes going into the 1974 season with quarterback Roman Gabriel coming off a big year and the addition of linebacker Bill Bergey. They opened the season with four wins in their first five games and they were beating Dallas until rookie Marion Reeves fumbled a punt allowing the Cowboys to rally for a 31-24 win. The heartbreaking loss sent the team into a tailspin. The Eagles lost six games in a row and McCormack benched Gabriel for rookie Mike Boryla.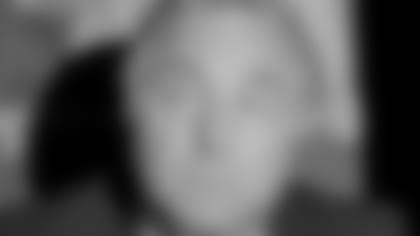 The team hit bottom in 1975, finishing 4-10 with a 42-3 drubbing by the Los Angeles Rams on Monday Night Football. The day after the final game, Tose fired McCormack and his coaching staff. That began the coaching search that ended with the hiring of Dick Vermeil from UCLA.
McCormack tried to copy the plan George Allen used in rebuilding the Redskins. Allen traded away virtually all of his draft picks to acquire veteran players so he could fast track the team to success. Preaching "The Future is Now," Allen had the Redskins in the Super Bowl in just two seasons.
McCormack was the line coach in Washington during those years so he saw Allen succeed with that high-risk strategy, He tried to do the same thing in Philadelphia. He traded two first-round picks and a third for Gabriel. He traded two first-round picks and a second for Bergey. He traded a first-round pick for Boryla, second-round picks for Norm Bulaich, Stan Walters, Jerry Patton and James McAlister. On and on it went.
Unfortunately for McCormack, most of the deals went bust and the Eagles drafts were stripped bare. They didn't have a pick until the third round in 1974, the seventh round in 1975, the fourth round in 1976, the fifth round in 1977 and the third round in 1978.
But while McCormack didn't win a lot of games in Philadelphia, he made many friends. He was a genuinely nice man who was open and gracious in good times and in bad. He arrived as a class act and exited the same way, thanking Tose for the opportunity to be a head coach and wishing the organization well.
After his firing, McCormack was hired by his old mentor, Paul Brown, to serve as offensive line coach in Cincinnati. In 1980, he was named head coach of the Baltimore Colts. Two years later, he stepped in as head coach in Seattle and led the Seahawks to four wins in seven starts in the strike-shortened season. The Seattle players asked him to stay on, but McCormack declined. He said he was through with coaching.
However, one story from that final season speaks volumes. Seattle safety Kenny Easley suffered a severe concussion in a win over Pittsburgh. When he woke up in the hospital, the first person he saw was Mike McCormack, leaning over his bed assuring him that everything would be all right.
"It made an impression on me," Easley said. "I thought, 'This is a man who really cares about me. I want to play for a man like that.'"
McCormack's final stop in the NFL was Carolina where he joined Jerry Richardson in leading the effort to bring an NFL expansion franchise to that area. Richardson credited McCormack with playing a huge role in making it happen. McCormack served as team president for the first two seasons (1995-96) before retiring.
He was the first inductee into the Carolina Panthers Hall of Fame and is one of only two members of the organization with a statue outside the stadium. The other is linebacker Sam Mills.
McCormack is a native of Chicago, Ill. He attended the University of Kansas and resided in Palm Desert, Calif., at the time of his death.
An award-winning writer and producer, Ray Didinger was inducted into the Pro Football Hall of Fame in 1995. He has also won six Emmy Awards for his work as a writer and producer at NFL Films. The five-time Pennsylvania Sportswriter of the Year is a writer and analyst for Comcast SportsNet. Didinger will provide Eagles fans a unique historical perspective on the team throughout the season for PhiladelphiaEagles.com. You can read all of his Eagles History columns here.