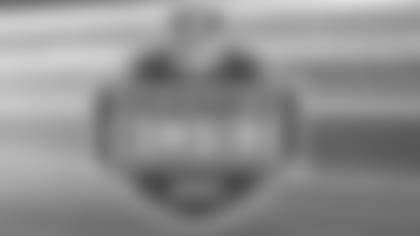 INDIANAPOLIS -- **The Eagles have a lot of depth at both defensive line positions and plenty of youth at linebacker. So, while it's unlikely that the Eagles would use a high draft pick at either of these spots, there can be some intriguing talent had in the later rounds. Let's take a look at how some of these players did on Monday to help/hurt his draft stock .
Ron Brace/DT/Boston College:Brace is a massive tackle (330 pounds) who has been moving up draft boards the past six months. His 40 time was slow at 5.50 seconds, but the team that selects Brace in the draft is not looking for him to run fast, rather clog the middle of the field. His 32 reps on the bench are indicative of his strength and Brace will start to look good to teams starting in the third round.
Will Davis/DE/Illinois:Davis looked athletic on the field at the combine Monday, as most expected. He ran his 40s in times of 4.85 seconds and pushed up a solid 27 reps on the bench. Davis is a solid speed rusher who'll likely be drafted in the middle rounds.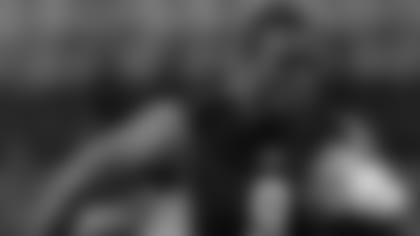 Florida State DE Everette Brown
Sammie Lee Hill/DT/Stillman: The 330-pound tackle ran fairly well posting times of 5.11 and 5.18 in the 40. His practice session was terrific and Hill displayed a lot of athleticism moving around the field with ease and looked much faster on his feet. He's got a lot of upside and could develop for a team looking for a rotational defensive tackle in the early going.
Tim Jamison/DE/Michigan: Sometimes you've got to put the stopwatch away and just watch a player play. Such was the case for Tim Jamison on Monday at the Combine as it was the tale of two prospects. Jamison was slow running for the watch and timed his 40s in over five seconds (5.03). Yet once the drills started Jamison came to life and showed a lot of quickness and playing speed. He could turn into a solid pass rush specialist for a team willing to invest a late-round pick.
Terrance Knighton/DT/Temple: Knighton is a wide-bodied tackle at 321 pounds who flashes ability. He's a space eater in the middle who occupies blockers and allows linebackers to run to the ball. His 40 times of 5.22 seconds were disappointing though Knighton looked athletic in the practice session. He's a player who can be productive in the NFL if he adheres to year-round conditioning or Knighton could also eat himself out of the league.
Darell Scott/DT/Clemson: Scott is another prospect similar to Knighton; worlds of ability but questionable desire. Scott averaged 4.87 seconds in his 40s after tipping the scales at 312 pounds. He also completed 29 reps on the bench. He's a mid-round pick with starting potential if the light ever goes on.
Stryker Sulak/DE/Missouri:Sulak is a terrific speed rusher likely to fall in the draft because of his 251-pound frame. He ran in the upper 4.6-second range Monday at the Combine and showed a lot of athleticism during position drills. He's a solid middle-round pick who will be productive in the right system.