When Shelby Carr was a young girl, she looked forward to the history lessons when she would visit her grandmother, Hilda, who lived in Hurley, New York, which is right next to Kingston, the original capital of New York. Carr's eyes would widen as she strolled down the main street of Hurley with her father, David, as he described these old Revolutionary War roads. After being able to explore the town and aged stone houses, she quickly fell in love with learning about history.
History class was always Carr's favorite growing up, but she never thought she would make a career of it. That all changed when she stepped onto the University of Colorado's campus for her first day of classes. She could not stop thinking about her one history class.
"My absolute favorite class was Introduction to U.S. History up to 1865. I don't know why but it really struck a chord with me. I changed my major to history in the first semester of my freshman year and I stuck with it ever since," she explained.
After she wrapped up her undergrad in Colorado, Carr wanted to continue studying history, and so she went on to receive her master's degree.
"I was interested in exploring how much more I can achieve with this," Carr expressed. "I entered my graduate program not knowing if I wanted to be an American colonial historian of the Revolutionary War era, or if I should pursue what I had done for my undergraduate capstone thesis, which was about Gilded Age marriage migrations."
The Gilded Age was a time in United States history in the late 19th century. Her thesis on the Gilded Age marriage migrations was about trading cash for class when millionaire American heiresses married British aristocrats. After reading through different literature on the Gilded Age, Carr noticed something missing.
"There aren't many books on American women during the Gilded Age," she said. "These women contributed so much to American society and really propelled America forth into this era of modernization that we then saw with the flappers and the new woman coming and emerging in the 1920s. These women of the 1890s weren't really discussed."
This specific hole in American history led Carr to studying high-society women in the Gilded Age.
"I felt compelled to bring these women back into the limelight and consult with museums on how to best incorporate female narratives into exhibits," Carr said. "I wanted to continue to write books about lost female narratives. It's important to keep bringing these female stories back into perspective."
Born in New Jersey, Carr has lived in several places. She grew up in Ohio then went back to New Jersey before she made the move to Denver in high school. This past May, Carr relocated to Philadelphia. She says the City of Philadelphia is a desirable location for any historian. Carr is currently working on obtaining her Ph.D. from Temple University. Carr's travels inspired her to focus on finding connections from throughout the U.S.
Throughout the Gilded Age era, women played a vital part in American society. Women were more than eye candy; they traded the domestic life for social activism and fought for equality. After some research, Carr discovered Louise Bethel Sneed Hill, a Denver socialite in the late 19th century. Hill was a prominent leader who created the first internationally recognized elite society in Denver. In almost all of the stories about Hill, she was portrayed as a villain. While continuing to learn about Hill's story, Carr really hated how she was portrayed when there was far more to it.
"It's really awful. Most times, unfortunately, females in history are characterized as either saints or villains when, in reality, we were all human beings that had thoughts and feelings," Carr said. "Once I found her, this was the push for me to really want to write a book. I wanted to change the narrative and restore her story."
Carr was inspired to write her first book,The Queen of Denver: Louise Sneed Hill and the Emergence of Modern High Society. Carr could not let the story of Hill be forgotten.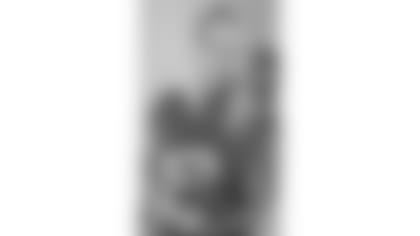 "I felt proud that I could do Louise some justice and honor her life and her memory because that was really my goal," said Carr. "It enabled me to open people's minds to see her life in a different perspective and view this era of women in a new light."
Along with her book, Carr's two passions, history and performing, collide. She portrays Louise Hill in historical costume giving her the opportunity to make the story come alive.
"I think that makes it beautiful and relevant for folks who might otherwise find reading a book a little dry," she said.
Not only is Carr an author and a historian, but she is also a genealogist. She received her genealogical research certificate from Boston University. With every project, she examines the genealogy and ancestry to really get a feel for where these women came from.
"I think that's an integral piece to understanding how they ended up where they were, and perhaps even understanding how they married who they did," she said. "That's a neglected piece sometimes."
One book wasn't enough for Carr. Even though her Ph.D. studies take up most of her time these days, Carr is working on her second book.
"I don't think any critical change-maker should be forgotten in history," she said. "I'm really passionate about getting these stories out there."