Long hours, laborious research and a nibble or three on the airwaves make Albert Breer a very happy man.
The final 72 hours prior to the first round of the draft are among the most frenetic for reporters like Breer, who is paid to know what is happening with each of the 32 teams around the league. Much of his time is spending phoning general managers, executives, scouts and college scouting directors.
"You've got to be careful what you're listening to," Breer says, laughing. "I'll field calls from them just like they'll field calls from me. They want to know what I know and I want to know what they know, not just about their team but about what they're hearing about other teams.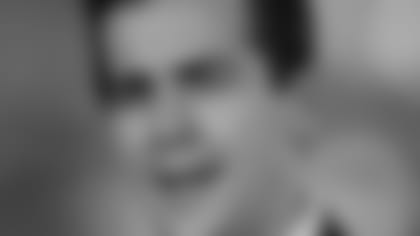 "The reality is that if I feel like I can help them, they're more likely to help me (with information). The quality of information out there varies, but there are people I know I can trust. I do think that people are forthcoming about information on other teams. Part of their job is to figure out what other teams are doing.
"It takes a lot of contacts to get information from around the league. I try to talk to as many people as I possibly can, and if I hear something repeatedly, then I'm more prone to believe that information."
Breer is stationed in Philadelphia because the NFL Network thinks that Eagles head coach Chip Kelly is a draft wild card. And the NFL Network has this notion that with the fourth pick in round one, the Eagles could have some options to move down and create some chaos.
"My sense is that Chip Kelly – and I've spent a lot of the last couple of weeks talking to people who were with him at Oregon – looks at players differently than a lot of other football people do," said Breer. "In general, he wants guys who are hard to match up with, and that's why the Eagles signed that big wide receiver from Boston College (Ifeayni Momah). I think he's looking for guys who are matchup problems, and that's an overall theme for every position. His teams at Oregon were like that. Those guys presented problems.
"So, where do you find that? Well, Dion Jordan (pass-rushing linebacker from Oregon) is an unusual athlete. In the offensive line, you see players like Eric Fisher and Lane Johnson who are conditioned to play in this kind of offense to keep up with this pace. Defensive lineman Star Lotulelei from Utah can move and play different spots.
"I combine that sense with what (general manager) Howie Roseman said last week. He said it was a 'meat-and-potatoes' kind of draft, so I take that idea that the players who are tougher to match up with are on the line of scrimmage in this draft, with the outlier being wide receiver Tavon Austin, who is expected to go a little bit later on."
Breer is a digger, and he's done his research on Kelly. He calls Kelly "fascinating" and tells a story of a former college roommate who coached against Kelly when Kelly was at New Hampshire.
Even then, Kelly's ways were spoken about in hushed tones in the coaching community.
"My friend, who was my roommate, got a job coaching on the defensive side of the ball at Northeastern and I remember him coming home one day and he had been watching Chip's offense at New Hampshire. And he said, 'That is either the most organized thing I've ever seen, or the least organized thing I've ever seen and I can't tell.' Since then, I've been fascinated with Chip's approach.
"It's more than the offense, even though that's what Chip is known for, and I think what drew NFL people to him was going to see his practices in Eugene (Oregon). Mike Bellotti, Chip's predecessor at Oregon, told me that he saw what Chip was doing, and how he enhanced the practices, and he described the practices as 'an orchestrated symphony.' He said the practices were moving at a break-neck pace and that everything in the program was moving at that pace.
"I think everybody in the NFL is interested in seeing if all of that is applicable and if Chip, who was always such a break-the-mold guy at every other level, and who was always a step ahead of everybody, is still a step ahead. He marches to the beat of his own drummer. Will it work in the NFL?"
Maybe, says Breer, Kelly will look at and evaluate players a little differently than other coaches. Maybe some of the players that Kelly really likes because he is looking for a slightly different characteristic will be on the board in the later rounds.
Between now and then, Breer is working his cell phone to the nub. He would be lost without his single most important tool in his bag, his cell phone charger. Understand that when Breer isn't on the air – he will typically get five or so hits varying in length from maybe 40 seconds to a few minutes in the course of a day before the draft begins – he's hustling up information from the contacts around the league with whom he has built great relationships.
"So many things are going on and everyone has an agenda," says Breer. "I just try to find out as much information as I can and get that out there. What you hear and what you believe are two different things. There is a lot of deception with teams giving out information now. It's getting close for these teams to make very important decisions."
In a draft that is said to be filled impressively with what Breer calls "foundation" players rather than "cornerstone" players, the Eagles could dictate much of what happens in a potentially volatile top 10 of the first round. That's why the NFL Network has Breer living in a hotel in Philadelphia, spending 12 hours a day at the NovaCare Complex and keeping an ear to the draft ground waiting for the cue on the call to action.