Brandon Graham is entering his fourth year in the NFL. He will now play for his fourth defensive coordinator and in a third different scheme. He has switched from a 4-3 defensive end – where he was the most effective player in the NFL at his position on a per-snap basis in 2012, per Pro Football Focus – to more of a 3-4 outside linebacker role, one where he will have to drop in space and cover receivers to the best of his ability. In preparation, Graham has changed his diet ("just eating six times a day instead of three big meals"), his weight – from 275 to 264 – and his training regimen. He understands he must round out the rest of his skill set in order meet the demands of his new position.
"Right now, I'm just learning everything," Graham said. "Just trying to get better with my technique because I know I can rush the passer, I know I can do all those things, but I'm trying to work (on) what I can (do) in space."
At first, Graham was a little apprehensive about the change, but now he feels comfortable and is excited about what the coaches have in store for him.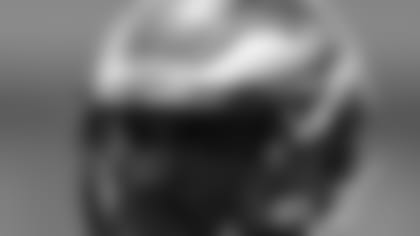 "Change is always difficult because you don't know how it's going to go, but so far, so good," Graham said. "I think (the coaches) have a real good plan for me, they know what I can do. I'm just adding on to what I did last year and trying to start off this year and keep it rolling. I'm not worried about it at all. I was nervous for the change, but now I feel good."
Graham worked on improving his agility and explosion in the offseason, "speed stuff, just so I can lose the weight and make sure I'll be able to run (with receivers)." He put in the necessary work, and the results are evident. Graham looks trim, his physique muscular yet sleek, and his ultimate goal is to get to 260 pounds by the time the regular season starts. He said he "feels good" and is in the best shape of his career. As for the diet itself:
"Yeah, it was hard at first because I like McDonald's and all that type of stuff," Graham said. "Now I just pass by and be like, nah, I can't do that because I definitely love how my figure is. My girl likes it, too."
Defensive coordinator Bill Davis is finally installing his defense on the field, instead of just the classroom, and slowly getting all the players up to speed. It's going to take some time, but Graham said they'll watch the film, fix mistakes and "keep building every day." When asked whether Davis has spoken to him specifically about his role in the defense, Graham responded:
"No, not yet. He just wants me to keep learning each day. He tells me little things I need to work on, especially like today, make sure you tag off and run to the ball. Once you get to the ball a lot of stuff happens, just make sure I run to the ball."
Even with the scheme change, Graham still sees himself as a pass rusher first – that is what he does best – and wants to get after the quarterback. Fortunately, he knows the coaches will let him loose plenty.
"I'm quite sure I'm going to still be putting my hand in the dirt a couple times," he said.
As for what his ratio of pass rush/coverage responsibilities will be overall, Graham said:
"I think it'll be 50/50, just depends on the packages and what's going on during the game, what (Davis) needs. He might have us (Graham, Trent Cole and Connor Barwin) all out there, you never know. I can play any position on the line, outside, the nose. Whatever they want to do, I'm just going to go out there and play ... being able to go out there and do whatever they need me to do."
The "whatever the coaches need" attitude is common among all the players, both on offense and defense. Everyone is excited, everyone is committed. Everyone is ready.