Those who attended the 14th Annual Eagles Carnival & Auction at Lincoln Financial Field Sunday had the chance to meet some of their favorite players, take part in tons of great games and see Shawn Andrews sporting his trademark "bro-hawk" hairdo.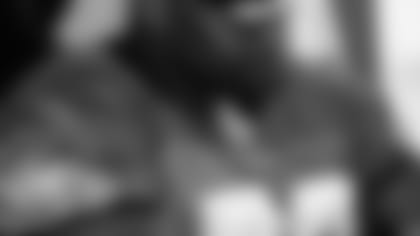 G Shawn Andrews
"It's fun," Andrews said. "It's just who I am."

"The Big Kid" took part in the festivities along with his teammates, thanking the fans for their support of the team. For Andrews, the personal encouragement was most appreciated and meaningful. He returned to the practice field Saturday for the first time since the June OTAs after he admitted that he had been diagnosed with clinical depression.

"It's been 100 percent good," he said. "I feel real welcomed back and I feel at ease amongst the fans because I know there are great fans in the city, but there are those that are kind of pessimistic, and it's good to be around the good ones like I said."

The entire organization had already welcomed back the two-time Pro Bowl guard, and on Sunday all of those who love the Eagles did so too.

"Shawn Andrews was awesome," one fan said after he got his autograph. "He was smiling and joking. I wished him luck and he said 'Thanks' and he was really nice."

In just a short period of time of observing Andrews interactions with the fans, it became apparent that it really doesn't take much to make an impact with even the biggest and toughest of guys.

Andrews agreed saying, "A friendly 'Get well' and 'We're behind you;' that's plenty and that's more than 1,000 words."