Former Eagles quarterback, punter and scout King Hill passed away Saturday at the age of 75. From our archives, here is the Where Are They Now? feature on Hill that ran in 2007 ...
From the gridiron to the golf course, King Hill has certainly made the most of his career. A backup quarterback/punter with the Eagles from 1961 to 1968, Hill later returned to Philadelphia as a scout and is now the marketing director at Augusta Pines Golf Course.
The Chicago Cardinals tabbed Hill with the first overall pick in the 1958 draft. He was one of two quarterbacks selected from Rice University.
In 1961, after spending three seasons with the Cardinals, a team that had won just 10 of its last 36 games, Hill was ready for a change of scenery. The Cardinals traded him to the defending NFL champion Eagles.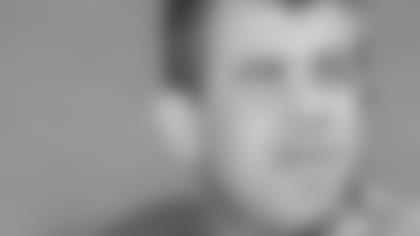 Philadelphia was experiencing changes of its own with the retirements of head coach Buck Shaw and veteran quarterback Norm van Brocklin, the league's MVP.
"Sonny Jurgensen was actually the only quarterback and I guess when Nick Skorich got the job (as head coach), he wanted to get another quarterback," said Hill. "I had been injured and had really not done what I would've liked. And, of course, it was exciting for me because those guys had just won the world championship.
"It was actually the first time I had a quarterback coach (Charley Gauer). I was excited about that. He had a great relationship with Sonny and I was able to tag in there and I felt like we made a pretty good little team. And he let us enter into some of the game planning, which I'd never been a part of before, so that was fun."
It was certainly fun for Jurgensen, who stepped in where Van Brocklin left off and led the league in passing yards for two consecutive seasons. And it was fun for Hill, as well. Besides backing up Jurgensen, he became the team's punter and posted career-best averages of 43.7 yards in 1961 and 42.9 yards the following season.
However, beginning in 1962, the tides started to turn. Injuries dictated back-to-back 10-loss seasons. And in 1964, former Redskins coach Joe Kuharich replaced Skorich and made several player changes, including trading Jurgensen to Washington for quarterback Norm Snead.
"I knew there was a possibility that was going to happen mainly because Joe had had Norm in Washington," Hill said. "Joe was one of a kind. There were a lot of people that didn't understand him. Joe had his own little quirks and ways, but basically, I thought he was a pretty darn good football coach. Of course, he had Herman Ball as his offensive coach and there wasn't a greater guy than Herman Ball. He was the best of the best.
"We didn't have the greatest personnel in the world and that included me, but we were fairly competitive. Then in 1966, we really started kind of turning the corner. I don't think you can say I beat Norm out, but I had a chance to win some games there at the end of the season and we ended up playing in that playoff game down in Miami.
"That was when Joe got the idea he was going to play all three quarterbacks. He was going to play me and then put (Jack) Concannon in and finish up with Norm. I got us the lead and we were still leading with almost two minutes to go in the fourth quarter and Jack decides to throw the ball downfield when we could have just run the clock out. They intercepted it and (Colts quarterback Johnny) Unitas took them down and scored.
"One play left in the game and Joe came over to Norm and said, 'Go in there and win it for us.' I'll tell you, Snead was so mad, he said, 'I'm going to throw it in the stands.' As he dropped back, a guy rushed in and he never even got a chance to get it off."
Hill says he feels that season was one of the best chances he had to showcase his quarterback abilities during his tenure with the Eagles.
"I finally felt like maybe I had overcome the fact that I had inherited being the backup behind Snead and also with Sonny," Hill said. "I was kind of standing on my own two feet and I thought the club was really feeling pretty confident about the way things were going.
"But unfortunately, I was also the player rep. That's when the strike situation got involved and I was the Vice President of the Players' Association. In fact, I think that had a great deal to do with my being traded to Minnesota.
Were there any regrets about being involved with the Players' Association?
"No, not at all. In fact, that's one of the things that I was proudest of. And the fact that we were able to accomplish what we did," said Hill. "We needed insurance and things for retirement. What I didn't think people realized, back in those days, if you played out your contract, you got a 10 percent cut. They always had that follow-up year, so they kind of had you behind the eight ball. Anyway, they were trying times and I think we accomplished a whole lot. Just to be recognized was very special.
"Sitting across from Vince Lombardi during those meetings was also an honor for me and an opportunity to see how things really work. Even when the commissioner (Pete Rozelle) was speaking, the owners would be sometimes talking among themselves; but it was amazing, when Lombardi talked, everybody listened, everybody looked.
"He's the main reason that we were able to solve that whole scenario because he had a special feeling for players and what their needs were for their families. I think he convinced some people that this was a necessary evil and it's time to move forward as far as recognizing the Players' Association."
Now making his home in suburban Huston with his wife, Sharon, King is the marketing director at Augusta Pines Golf Course, home of the PGA Senior Tour stop, the Administaff Business Classic.
"I got involved in a golf course concept situations called Tour 18. They are replica golf courses and was the reason that I actually got out of football," said Hill, an Eagles scout in the late 1980s and early 90s and later an assistant coach with the Houston Oilers.
"(Golf Channel broadcaster) Dave Marr and people like that gave it great credibility. He said the holes were very believable, very playable and an experience no one could get other than going to the course itself, which they couldn't do. So it kind of put us on the map."